New Patients
What to Expect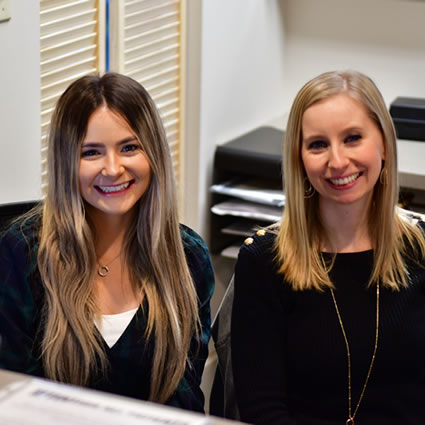 Hockessin Chiropractic Centre welcomes you to a warm atmosphere that promotes comfort and relaxation during your visit. Upon your arrival, our caring staff will greet you and make sure you are all set for your appointment.
Shortly thereafter, you will meet with one of our leading doctors, and your chiropractic journey will begin!
Your First Visit
For your initial appointment, you can expect to be with us for about 40 minutes. While most paperwork can be completed ahead of time, we will begin with making sure all necessary documents are filled out. Next, our doctors will go over your health history with you as well as discuss your immediate concerns and future goals.
To help us determine how we can best assist you, we will then proceed with a non-invasive physical examination. This evaluation will lend itself to your suggested care plan, which will be briefly mentioned at this time. Depending on the client, a first adjustment may also be performed to conclude your visit.
Ongoing Appointments
Unlike your first visit, your second appointment will be a much shorter length of time. During this time, we will solidify your customized care plan and discuss details of your treatment, such as frequency of visits and at-home care that will be beneficial to your health. All ongoing appointments will fall in line with your final care plan.
How you choose to use chiropractic is ultimately up to you. Whether you are interested in pain management or continuing wellness care, we will support you along the way and ensure your needs are met.
We'd love to welcome you to our practice-get started today by contacting us!
---
New Patients | (302) 239-8550