Meet Dr. Tamara Blossic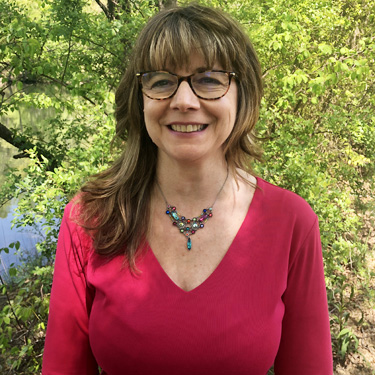 Dr. Tamara Blossic has been providing successful chiropractic care for nearly three decades. Her dedication to the field as well as her passion for people are what make her the leading doctor she is today.
Path to Chiropractic
Before she was a chiropractor, Dr. Tamara was a patient. Her path to entering a career as a chiropractor began in her teenage years when she sought chiropractic care to improve her own health.
Later in life, while working a stressful job that regularly left her feeling drained, she decided to revisit the chiropractor. Dr. Tamara realized it not only helped her cope, but it encouraged her to partake in better self-care.
After feeling the wonders of this natural treatment, she grew more and more interested in chiropractic and decided to go back to school to help others in the same way.
Academic Career and Distinctions
Dr. Tamara is a graduate of National Chiropractic College in Lombard, Illinois. A lover of learning, she continued her education, studying at New York Chiropractic College and Life College. She attained her Pediatric Fellow accreditation from the International Chiropractic Pediatric Association  through Life, and has been a longtime member of the Association. She also attended Upledger Institute where she studied CranioSacral Therapy and Visceral Manipulation. She is a Certified Presenter for Healing from the Core. She is also a Certified Practitioner of Functional Medicine through the Institute for Functional Medicine.
Dr. Tamara is a member of the Delaware Chiropractic Society, serving for a time as the organization's President. She has also served as a member of the Delaware State Licensing Board.
As a student, Dr. Tamara had the opportunity to gain knowledge regarding Chinese medicine and acupuncture. Combined, these experiences have equipped her with many tools that she now uses to provide exceptional care to each individual she sees.
CHIROPRACTIC CARE »
Life Outside the Practice
When she is not busy working as a chiropractor, Dr. Tamara enjoys travelling around the country to attend educational classes and courses as well as traveling to unwind and spend quality time with her family.
Along with visiting a foreign country every other year with her mother, she regularly visits Chincoteague Island with her new husband. Recently married to her high school sweetheart after 35 years of distance, Dr. Tamara is loving a life of exploration, live music, and a career that she loves. Contact us today to book an appointment!
---
Chiropractor Hockessin | (302) 239-8550