Discover the Hockessin Chiropractic Centre Difference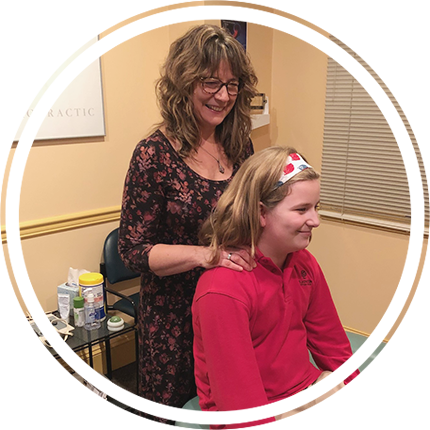 Hockessin Chiropractor Dr. Tamara Blossic has been helping others experience quality chiropractic care since 1990. She and her team are the gentle touch to trust for pain relief and better health. We believe that human health is not generic, and we pride ourselves on providing specific care that is customized to address unique discomfort.
You are our priority.
Your health is always worth our time.
What We Do Best
Dr. Blossic is well versed in several types of chiropractic adjustments. Diversified Technique, Thompson Technique, and Activator Method are a few of her chosen care methods. In addition to varying adjustment techniques, she specializes in prenatal and pediatric chiropractic, craniosacral therapy, and functional medicine.
Dr. Meier uses several types of chiropractic adjustments such as Diversified, Flexion-distraction, and Activator. He has a certification in acupuncture. He uses the Graston Technique and dry needling for soft tissue complaints.
Our chiropractors, acupuncturists, and massage therapists are incredibly knowledgeable, talented, and committed to their crafts. Individualized care is what we do best! You can be sure that we have the answer you have long awaited.
No Need to Wait
Your well-being is incredibly important to us. We strive to provide comfortable and effective care for everyone in order to help you prioritize your health. We will get you on the track to wellness.
There is no better time than now to learn about your body and take action to live a life of less pain and more fun. Become part of our practice today!